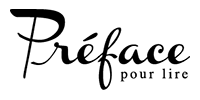 Préface
Date creation : 1994
Activity : Magnifying eyeglasses


Magnifying reading glasses
For more than 20 years, Preface has offered a wide selection of magnifying reading glasses for men and women, sold exclusively in pharmacies.
All of our frames are fitted with aspherical condenser lenses that provide reading comfort and visual clarity.
Lightweight and comfortable to wear, the frames are shaped to follow the contours of the face. With a wide range of styles to choose from, everyone is sure to find the model that best suits their personality.
Our attractive quality reading glasses, inspired by the latest trends, combine pleasure and practicality.
ATTENTION: Magnifying eyeglasses should be used on a temporary basis for a relatively short period of time. Use them in emergency situations or for short reading tasks. Even if you use magnifying eyeglasses, you should still seek medical advice. Only a qualified ophthalmologist can detect potential eye problems.