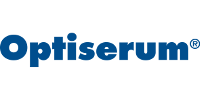 Eyewash
OPTISERUM is a single -dose sterile solution perfectly adapted for ocular hygiene. Its composition ensures a pH level identical to that of tears.

The addition of cornflower solution provides a mild, soothing, decongestant wash, while ensuring a sensation of freshness and well-being.
*CThis medical device is a healthcare product which bears CE marking, in accordance with regulations.