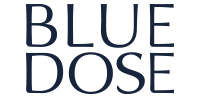 The first single dose of Phycocyanin extracted from fresh Spirulina*
BLUE DOSE is a drinkable dietary supplement concentrating an asset of interest extracted from fresh spirulina (*Arthrospira platensis): its Phycocyanin, dosed at 1000 mg/L.
A noble element of spirulina, this intense natural blue phytonutrient gives its emerald-green colour to spirulina.
The exclusive cold extraction preserves the integrity of this valuable asset. Phycocyanin thus retains all its biological properties.
BLUE DOSE is your immune ally to support your natural defenses:
Spirulina helps to maintain the immune system function properly.
Phycocyanin stimulates the immune system.
BLUE DOSE is sugar-free, without artificial colouring, naturally blue.
This dietary supplement is suitable for vegetarians and vegans. Single dose: practical, unbreakable and recyclable.
Using advice :
For daily support : 1 single dose per day in the morning, pure or diluted in a glass of water or fruit juice.
In attack : 2 single doses per day in the morning, pure or diluted in a glass of water or fruit juice.
Recommendations: A dietary supplement must not be used as a substitute for a varied and balanced diet and a healthy lifestyle. Comply with usage advice. Do not exceed the recommended daily dose. This dietary supplement may contain traces of iodine and is not recommended for people with thyroid problems. Not recommended for children. Keep out of reach of young children. Store away from light, heat and humidity.